Not what you were looking for? See Custom Night (disambiguation).
"Welcome to the ultimate FNAF mashup, featuring 50 selectable characters and custom difficulties!"
— Steam description, Ultimate Custom Night
Ultimate Custom Night is the seventh Five Nights at Freddy's installment that is published by ScottGames as well as the final game of the series to customize the animatronics' A.I.s. As requested by the community and described by Scott as an "Ultimate Custom Night", the game features fifty-nine antagonists in total, making this the biggest variation of the mode in any game yet. It was released on June 27, 2018, on Steam, with a mobile port releasing for iOS and Android on April 28, 2020, and console ports releasing just over a year later on April 30th, 2021.[1]
As a first in the series, Ultimate Custom Night seems to include a variety of animatronics from all preceding games, from the first to sixth installment, while other characters are introduced (Dee Dee and Old Man Consequences from FNaF World). All characters are known to have customizable AI, except for characters summoned by Dee Dee and XOR;(RWQFSFASXC, Plushtrap, Nightmare Chica, Bonnet, Lolbit, Minireena) and Fredbear.
Scott Cawthon had offered some information about the characters' behavior as he slowly added each member of the roster into the game. He had completed all of the characters and had released a demo of the game for a few YouTubers to play, along with voice acting auditions for nearly every character present on the roster. He had also announced that Custom Night will be released as a standalone game instead of an update for Freddy Fazbear's Pizzeria Simulator for the sake of launching and playing more easily. It is also confirmed by Scott on a recent Steam Post that this would currently be his last Five Nights at Freddy's game.
Besides introducing over 50 animatronic characters, the Ultimate Custom Night includes special features, such as the challenge menu with 16 themed challenges, voice acting, unlockable office skins, and unlockable cutscenes.
Summary
Welcome to the ultimate FNAF mashup, where you will once again be trapped alone in an office fending off killer animatronics! Featuring 50 selectable animatronic characters spanning seven Five Nights at Freddy's games, the options for customization are nearly endless. Mix and match any assortment of characters that you like, set their difficulty from 0-20, then jump right into the action! From your office desk, you will need to manage two side doors, two vents, as well as two air hoses, all of which lead directly into your office.
This time you will have to master other tools as well if you want to complete the ultimate challenges, tools such as the heater, A/C, a global music box, a power generator, and more. As if all of that weren't enough, you'll also need to set up laser traps in the vents, collect Faz-Coins, purchase items from the prize counter, and as always, keep a close eye on not one, but two, Pirate Cove curtains!
Other features include:
Challenge menu including sixteen themed challenges.
Voice acting from returning favorites as well as from new arrivals to the franchise!
Unlockable office skins!
Unlockable cutscenes!
Gameplay
Main Mechanics
Main article: Custom Night Character Roster
As the game is set up in a more arcade-like style, progress is tracked through a High Score system. Every character can be set to a difficulty from 0 to 20. For each point of difficulty per character, the possible score goes up by 10 points, giving a maximum starting score of 10,000 points. Score can fluctuate while playing the night should Dee Dee summon or buff a character, increasing the score accordingly.
The ultimate challenge of Ultimate Custom Night is considered to be 50/20 mode where all 50 animatronics are set to level 20. This is further complicated by XOR always making an appearance this night, bringing the true challenge to 56 characters by 2 AM. As game creator Scott Cawthon considers this mode impossible, a Best Time value is shown on the Character Select Screen.
The night starts out with the player in their office. They have two doors on the left and right side, a vent on the wall in front of them, a vent next to the right door, a Monitor, and a Freddy Fazbear Head returning from Five Nights at Freddy's 2. On the monitor, the pizzeria the player is in has a similar layout to the Freddy Fazbear's Pizza from the first game. Like most Five Nights at Freddy's games, the player's primary goal is to survive until 6 am. The entire night is 4 minutes and 30 seconds with each hour lasting 45 seconds.
On the bottom left, there is a power gauge and a new noise meter for the player to be aware of for noise sensitive animatronics. On the bottom right, there is a heat meter for them to be aware of heat-sensitive animatronics. The temperature starts at 60 degrees and goes up to 120 degrees. Unlike in the previous game, keeping the temperature value hot will not make you pass out.
Warning signs by the monitor button that will indicate that the player must reset the ventilation by pressing the Reset Ventilation button on the bottom right of the monitor screen. The screen will continuously fade to black until the button is pressed. However, the ventilation can be reset even with a completely black screen.
In the kitchen, it is audio only, like the first game. It has the music box that contains The Puppet (if it is selected for the night) and it also has a change music button for Chica. Scattered throughout the resturaunt on the monitor, there are Faz-Coins. These are for the prize corner where the player can buy either a Bonnie doll (used to keep away Nightmare Bonnie), a Funtime Foxy doll (used to keep away Nightmare Mangle), a Circus Baby doll (used to keep away Baby), and a Death Coin, which can be used to remove a specific animatronic for the rest of the night like Toy Freddy and The Puppet. However, it can only be bought once, so the player needs to choose wisely on who they don't want. The Death Coin costs 10 Faz-coins whereas the plushies start at a cost of 10 Faz-coins and increase according to the difficulty of the corresponding animatronic.
There is a vent cam and a duct cam to check on animatronics that go through the vent on the wall like Mangle, Springtrap etc. The vent cam includes three nodes where the player is able to set a vent snare to keep some animatronics out, but it won't work on all of them. The duct system has an audio lure to keep some duct animatronics at bay, but it won't work on all of them. There are two ways out of the duct, but only one can be closed at a time. A closed duct doesn't work on some duct animatronics.
On the number keys on the player's keyboard 1-6 or on the monitor next to the cam options, they are able to choose what effect they want throughout the night. The first is the power generator which helps the player conserve power, a silent ventilation button, a heater used to increase the temperature in the office and to keep certain animatronics back, a power A.C. to decrease the office temperature to keep away heat-sensitive animatronics like Jack-O-Chica and Lefty, and a global music box that automatically winds up the music box and can keep animatronics like Lefty at bay, but this drains the player's power real fast.
There is a rare chance that Dee Dee will show up and summon either an animatronic that is not selected or not in the selection menu at all. Those who are not in the menu will only attack once. There is no way to prevent Dee Dee from showing up other than using a DD Repel. If it is on 50/20 mode, Dee Dee will change into X.O.R, a darker and creepier version of Dee Dee and will summon multiple characters. Unlike Dee Dee, X.O.R cannot be stopped by a DD Repel, and will summon characters regardless of whether a DD Repel is active or not.
If the player passes through a night, whether or not they complete it, there is a chance that they will receive a power-up as a reward. The items the player is able to receive are Frigid that starts the Office at 50 degrees instead of 60, 3 Coins where the player starts the night with three Faz-Coins, Battery which starts their night with 102% power instead of 100%, and DD Repel which prevents Dee Dee, but not XOR, from showing up.
Score Points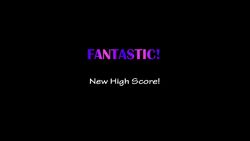 Score points are a quantity to earn. Every difficulty point per customizable character is worth 10 points. Therefore, one character set to 20 difficulty will contribute a score of 200 points. With over 50 characters, this gives a maximum starting score of 10,000 points. That said, the threats summoned by Dee Dee will also contribute an extra 100 points, giving a maximum score of 10,600.
High Scores
Certain thresholds garner a rating that increases every 2000 points, as follows:
| Image | Score Threshold |
| --- | --- |
| Great Job! | 0 points |
| Fantastic! | 2,000 points |
| Amazing! | 4,000 points |
| Stupendous! | 6,000 points |
| Perfect! | 8,000 points |
| Unbeatable! | 10,000 points |
Office Skins
The player can also earn points to unlock custom skins for their Office.
| Image | Score Threshold |
| --- | --- |
| Freddy Fazbear's Pizza office | Default |
| Circus Baby's Entertainment and Rental office | 2,000 points |
| Fazbear's Fright office | 5,000 points |
| FNAF4 home | 8,000 points |
Intermission Cutscenes
Completing certain milestones will unlock intermission cutscenes. No matter how high their score is, however, the player will always start with the first part of the cutscene.
There are two different intermissions that involve into thirteen cutscenes overall: Bear of Vengeance and Toy Chica: The High School Years. The first episode of Bear of Vengeance is a very first unlockable intermission cutscene to watch.
A fourteenth and final cutscene is unlocked when the player has watched all previous cutscenes and has a 9,800 score. This cutscene plays an animation of Golden Freddy (in his Yellow Bear incarnation) twitching in a void.
Reception
While Metacritic's critic review score is not posted just yet, the overall reception is generally well-received, currently holding a positive 8.2 user score.[2]
Speculation
"I was the first! I have seen everything!"

This section archives a lot of theories and speculation, which usually occurs from pre-release media, or just things that are still unknown, so please keep that in mind while reading. The page will continue to be updated with the most accurate information as more solid evidence is supplied.
It's implied through many of the characters' voice lines that the protagonist is William Afton being tortured in his own personal hell by Golden Freddy as punishment and revenge for the atrocities William committed.

This theory was later strengthened by the Fazbear Frights series' The Man in Room 1280 story, where William Afton was being tortured by Andrew.
Trivia
On April 1st, 2018, Scott added three characters, Nightmare Freddy, Foxy, and Phone Guy, however, their mechanics were jokingly based on debunked theories. Their mechanics were:

Nightmare Freddy: He appears suddenly in your office holding an alarm clock. You have only a moment to press the button and activate the alarm. If you press the button in time, you will awaken in your bed for ten seconds before falling back asleep and continuing the night.

This is based on the "Dream Theory", that theory that says that Five Nights at Freddy's , Five Nights at Freddy's 2, Five Nights at Freddy's 3, and the nights in Five Nights at Freddy's 4 are all a dream that the protagonist had after The Bite of '83, with the Five Nights at Freddy's 4 minigames being the only real events.

Foxy: He will run into your office when things are looking dire and offer to help you. You can choose one of three ways for him to assist: He can block one door, clear the vents, or add 1% more power to your meter.

This is based on the theory that Foxy is a "good guy" and wants to help the player.
Foxy's joke mechanic would later be reused for Rockstar Foxy, albeit in a modified form.

Phone Guy: He will call into your office at random, creating a lot of noise and momentarily increasing the aggressiveness of the animatronics. He cannot call, however, if Springtrap is in the vents, because he can't be in two places at the same time.

This is based on the theory that Phone Guy is the Purple Guy.
Like Foxy's, Phone Guy's joke mechanic also does appear in-game, just in a different form.

While not being direct threats to the player, Phantom Chica, Tangle, White Rabbit, Bouncepot, Funtime Freddy, Bidybab, Bon-Bon, Control Module Heads, Magician, Security Puppet, Candy Cadet, Mr. Hugs and Egg Baby return as background objects/easter eggs.
From the novel trilogy, Twisted Wolf is seen on a poster in the first game's office theme (the left hall) and in Toy Chica: The High School Years. Greyscale Funtime Freddy is seen in the FNAF: Sister Location's Office.
On the day the Ultimate Custom Night demo was supposed to "release", the "demo" was put on GameJolt and looked normal. However, once the player would start the "night", it would instead play a badly drawn game featuring a dinosaur creature with Freddy's head and featured BB, Toy Freddy, Circus Baby, Happy Frog, etc., as enemies.

The game itself is actually a re-skin of Scott's very first game, Doofas the Dinosaur, released in 1989.

This is the first game to have a trailer featuring commentary, especially from YouTubers.
Scott almost uploaded the game early on June 22, however he decided against it as he "promised someone that [he] wouldn't release the game before the 27th".

This is likely a reference to YouTuber Dawko who was on vacation on the date in question and would not return until June 27th. It is relevant because Scott Cawthon had made a bet with Dawko in which Scott agreed to be interviewed on Dawko's "The FNAF Show" should he be able to beat 50/20 mode. However, should Dawko forfeit the mode, should it be proven beatable, Dawko must make a fangame praising Scott.

Dawko successfully completed 50/20 mode on 7/9/2018. The complete run can be found [here]. After a few hours, Scott made a Steam post congratulating those who have beaten the mode and confirming that he will be doing the interview with Dawko.

It is entirely possible this is just a troll by Scott as well, seeing as within the coming days, the "unplanned" threats of Nightmare Chica, Plushtrap, Bonnet, Minireena, and Lolbit were added to the game quickly.

Rhemery was the first player [proven] to beat 50/20 mode on 7/8/2018 (around 11:37:27 on the video), using every power-up except a DD Repel, thus proving that the mode was, in fact, possible to beat.

It has since been proven that the mode is also possible to beat without the use of power-ups. However, the same strategy of using the Death Coin on Funtime Foxy and holding the camera on CAM 02 is still used.

Scott posted an update on Steam stating that Ultimate Custom Night would be his final game in the series. It was removed after some time.
Out of all of the games in the series, Five Nights at Freddy's 3 is the only one in which none of the animatronics from that game have any new voice acting.
Ultimate Custom Night is one of three Five Nights at Freddy's games without the words Five Nights at Freddy's or FNaF in its title, the other games being Freddy Fazbear's Pizzeria Simulator and Freddy in Space 2.
It is possible to get up to 2200 points without any risk of death by setting Balloon Boy, JJ, Phantom Mangle, Phantom Freddy, Phantom BB, Old Man Consequences, Trash and the Gang, Helpy, El Chip, Funtime Chica, and Phone Guy all to level 20.

Bonnie and Rockstar Foxy can also be set to 20 without actively going after the player, but they can jumpscare the player if certain actions are performed. This means that up to 2600 points can be achieved without the player having to actively fend anything off.

This game was ported to mobile on April 28, 2020 and is available for both Android and IOS.

However, unlike its PC counterpart, it costs money instead of being free. It costs $2.99

The GameJolt version of the game, version 1.032 is not available.

This is due to the fact that the game is currently in version 1.033.

The only animatronics to not appear as selectable antagonists in the game are listed as followed: The classic counterpart of Golden Freddy, Endo 1, Withered Freddy, Withered Foxy, Shadow Freddy, Endo 2, Phantom Chica (instead she is merely seen as a cameo), Phantom Foxy, Phantom Puppet, Nightmare Foxy, Jack-O-Bonnie, Funtime Freddy (featured as a cameo), Yenndo, the Bidybabs (also featured as a cameo) and Electrobab.
References