"You have a lot of work to do while patrons eat their pizza in the other room."

This article is a stub. Please help the Five Nights at Freddy's Wiki by expanding it. Thank you!
Not what you were looking for? See The Missing Children Incident.
The Missing Children are a group of children who were kidnapped from Freddy Fazbear's Pizza and murdered by William Afton.
History
The children in question were kidnapped from Freddy Fazbear's Pizza and, upon dying, their souls became attached to the core animatronic crew of Freddy, Bonnie, Foxy, Chica, and Golden Freddy. During the climax of The Silver Eyes, the animatronics chased Charlie through the abandoned pizzeria. Eventually, they all turned on Dave, who had been revealed to be William Afton, and dragged him away, trapped in the Spring Bonnie suit.
These events return in The Fourth Closet. The original missing children possess the Amalgamation of the five animatronics. When Carlton Burke is injected with the molten remnant of the Amalgamation, he enters a sort of ethereal overlay of the area where he meets and interacts with the five children. Through William's experiments and distributions of the Amalgamation, the souls of the children had fractured. But through his help, they were reassembled and helped to end William through control of Amalgamation.
The Children
Michael Brooks
See Michael Brooks
Susie
Susie is described as having blonde, curly hair with a red ribbon in it. Prior to her abduction, her puppy had been killed, reportedly by getting hit by a car. William used this as a chance to lure her away, telling her that her puppy was still alive and that he could take her to it.
Cassidy
Cassidy is a girl described as having long, black hair. Though, from finding her name in the Survival Logbook, she is thought to have black hair in pigtails with two yellow beads for each pigtail in the games.
Fritz
Fritz is described as being a freckled boy, who controls Foxy in Five Nights at Freddy's.
Unknown Boy
The final child Carlton meets is left unnamed and is described as wearing a striped shirt.
Other Kidnapped Children
During the course of The Fourth Closet, other children were kidnapped by Afton. These children were eventually rescued by Charlie's friends before any true harm could come to them.
Ron
He's described as a stocky, African American boy of about the same age as Alanna, who looked like he had been crying before Jessica arrived to save them.
Alanna
She's described as a young redheaded girl with freckles on her nose.
Jacob
He's described as a skinny blond kindergartener with a massive bruise on his forearm.
Lisa
She's described as a scared young Latina girl of three or four. She has loose brown hair with two braids that went down her back, each capped with a pink ribbon. She wore stained clothes with matching pink shorts.
Relation to the Main Series
"I was the first! I have seen everything!"

This article or section contains a lot of speculation, which usually occurs from pre-release media, or just things that are still unknown, so please keep that in mind while reading. The page will continue to be updated with the most accurate information as more solid evidence is supplied.
While the books are decidedly in a different continuity to the main series of games, there do seem to be some similarities.
Names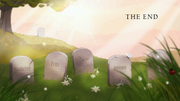 The names of a couple of the children match names seen on the gravestones in the Lorekeeper ending of Freddy Fazbear's Pizzeria Simulator, specifically Fritz and Susie. The name Cassidy, typically believed to be the obscured gravestone, was also discovered through solving the gauntlet of puzzles found in the Survival Logbook. This does lead a number of people to believe the final, unnamed child is either Jeremy or Gabriel. However, in all of this, Michael is left unmatched to a grave.
Susie and Her Dog
Susie mentioned that Spring Bonnie knew where her puppy was and that he wasn't really dead. This mirrors the events seen in Fruity Maze where a girl matching Susie's book description is playing the aforementioned arcade game when she is lead off by William in the Spring Bonnie suit with the promise of showing her where her dog is.
Golden Freddy
In The Silver Eyes, Michael is highly implied to be in control of Golden Freddy. However, there is a commonly held belief with strong evidence to support it saying that Golden Freddy in the main series games is a kid named Cassidy.