"I was the first! I have seen everything!"


This article or section contains a lot of speculation, which usually occurs from pre-release media, or just things that are still unknown, so please keep that in mind while reading. The page will continue to be updated with the most accurate information as more solid evidence is supplied.
"Playing as a child whose role is yet unknown, you must safeguard yourself until 6am..."
— The Steam description describing the protagonist, Five Nights at Freddy's 4.
The Protagonist is an unnamed child that appears in Five Nights at Freddy's 4.
Main Gameplay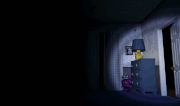 The protagonist hides in their bedroom and must look after the nightmare animatronics from his surroundings to survive in all seven nights, from 12 to 6AM. He has fair hearing, especially when considering Nightmare Bonnie and Nightmare Chica's quiet breathing.

End-of-Night Minigames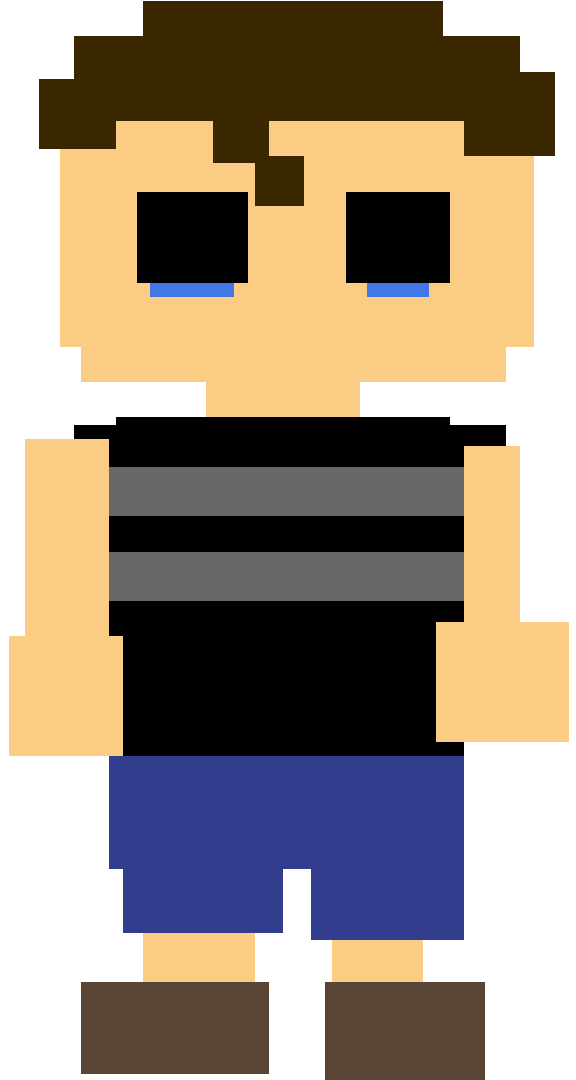 This 8-bit child protagonist appears in the end-of-night minigames. He lives in the house with his family, consisting of his cruel big brother and unseen parents. Unlike other protagonists of the franchise, his physical appearance is fully viewed. He has a fairly light skin tone with his face constantly stained with tears. He wears a black shirt with two lone gray stripes on it, and blue short trousers, an outfit which he wears for 6 days straight. He has constant black eyes and dark brown hair.
The end-of-night minigame after Night 5 reveals him to be the bite victim of '83, after being pushed into Fredbear's functioning mouth by his older brother and his gang from the diner.

Trivia
The crying child bears a striking similarity to the fifth child in the happiest day minigame, with both being the birthday boys, and both being associated with the same animatronic.

In Five Nights at Freddy's: Sister Location, the Breaker Room's map reveals that the Five Nights at Freddy's 4 locations, the house during main gameplay and end-of-night minigame areas, are separated in different places, suggesting that there at least two protagonists.
However this is unlikely to be the case as very rarely the player can see what appears to be an IV cord and flowers something found in hospitals for sick,injured,or dying and that's most likely where the bite victim would go after the incident
Additionally the reason parts of the map were in different areas could be that the some of faded areas on the map are all apart of one building on the surface.
They could have also been kept apart on the map by Scott Cawthon intentionally so they did not overlap over the main map.
Community content is available under
CC-BY-SA
unless otherwise noted.