Were you looking for the Flashlight from the in-universe of the series?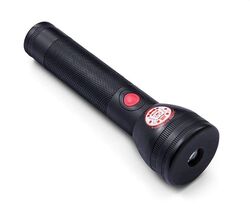 Frightlights are special kind of flashlights created by ThinkGeek. They are sold in public stores like GameStop and Walmart. Each comes with 3 AAA batteries.

Basic Frightlights
Freddy Fazbear and Springtrap (incorrectly called "Nightmare Springtrap") are the only available animatronics in Frightlights. Frightlights can be switched in two positions:
Flashlight Mode - Functions like a regular flashlight.
Scare Mode - Switches to an animatronic character. When this occur, the flashlight will cause to flicker, vibrate, and even emits a jumpscare noise.
Mini Frightlights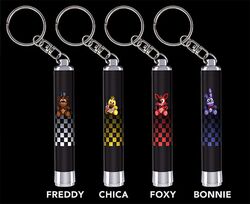 There are 4 mini frightlights to collect. The mini versions are attached with a keychain and a plushie render printed on the side. Available animatronics are: Withered Freddy, Bonnie, Chica, and Foxy.