Not what you were looking for? See Freddy (disambiguation).
"Everything is working as intended!"
— Tagline from the first teaser image.,
Five Nights at Freddy's: Help Wanted, alternately known as FNaF VR, is a virtual-reality survival horror game and the seventh Five Nights at Freddy's installment that is published by Steel Wool Studios with Scott Cawthon's help. It was first announced on August 19, 2018.[1] It released on May 28th, 2019 for Playstation VR, Steam, and Oculus Rift, and it is the first game in the series to be officially rated by the ESRB, being T.[2]
The Nintendo Switch port was released on May 21st, 2020.[3] An Oculus Quest Port and an Xbox One Port are on the way.[4]
Summary
Five Nights at Freddy's VR: Help Wanted is a virtual reality experience for the HTC Vive and Oculus Rift. FNaF VR: HW is a collection of classic and original mini-games set in the Five Nights universe. Survive terrifying encounters with your favorite killer animatronics in a collection of new and classic FIVE NIGHTS AT FREDDY'S™ experiences. "Where fantasy and fun come to life!"
YOU'RE HIRED - Time to get your hands dirty. Repair claustrophobic ventilation systems, troubleshoot broken animatronics that could activate at any moment, or spend your evenings cowering in the nighttime security guard office.
CELEBRATE - Confront your favorite killer animatronics including; Freddy, Bonnie, Chica, Foxy, Springtrap, The Mangle, Funtime Foxy, and Circus Baby.
FUN FUN PRIZES - Toys, Plushies, Bobbleheads, and candy candy candy! Earn super fun prizes you can play with at the interactive Prize Counter! Collect well hidden Faz-Tokens to unlock even more rare collectibles for more SUPER FUN FUN FUN.
PIZZA PARTY - Scenes from classic titles have been updated and remade for a fully immersive VR experience including; Five Nights at Freddy's, Five Nights at Freddy's 2, Five Nights at Freddy's 3, Five Nights at Freddy's 4, and Five Nights at Freddy's: Sister Location.
Information
There is a total of 40 playable minigames in the base game with three of them being featured in the demo. After completing the mini-games, players can replay them again in a nightmare mode of some sorts, which cranks up the difficulty and distraction in every game. Upon fully completing the game, players are treated to an end game which expands upon the lore of the games.[5]
Curse of Dreadbear
Main article: Curse of Dreadbear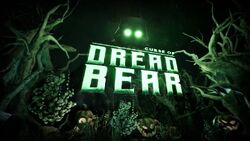 Curse of Dreadbear is a Halloween-themed DLC mode for the game. This DLC features 10 new minigames, two brand-new animatronics called Dreadbear and Grim Foxy, and returning nightmare animatronics from Five Nights at Freddy's 4 (excluding Nightmare Mangle).
The DLC was first released early on October 23, 2019 in Australia and was unlocked around the world as the date changed in each country.

Non-VR Mode
The non-VR mode was announced on December 13, 2019 and released on December 17, 2019. This update includes a flat mode and upgraded graphics, with no virtual-reality sets required. The version also includes some new Easter Eggs and a loading screen.

Reception
 

Reviews
Aggregate scores
Aggregator
Score
Metacritic
(PC) 81/100[6]
The game was met with positive reviews from critics, holding a score of 81 out of 100 on Metacritic.
The game is listed as one of PlayStation's "Favorite Horror Games of 2019".[7] It is ranked on top 5 "VR Games of the Year" by 2019 Steam Awards on December 17, 2019.[8]

Credits
"There just isn't room in here for both of us."


This section is empty with missing content. You can help out by adding to it.
Updates
Patch 1
Released on June 4, 2019. Added DRM to patch an exploit.
Patch 2
Fixed a potential crash when obtaining the final Trophy.
Fixed an issue where you could loose your hands and crash when eating items or throwing them in the garbage.
Fixed issues with Freddy and Foxy at the door on the FNAF 1 Night 5 level.
Office cameras update every frame.
All prizes can be won on any minigame now.
Fake coin removed in the Circus Baby level.
Fixed an issue where coin prizes wouldn't unlock until you had one more than the required amount.
Patch 3
Improved performance and reduced memory usage of cameras in FNAF 1, 2 and 3 for oculus.
Fixed possible crash when attempting to put on the Freddy mask in FNAF 2 levels.
Fixed several animatronics still attacking after 6AM.
Fixed issue with 8 ball falling through the floor.
Fixed 6AM display screen for night terror levels and plush baby.
Fixed issue with screen going black and not being able to use the flashlight when holding the door shut in night terror levels.
Fixed possible instant jumpscare in Funtime Foxy nightmare mode.
Fixed an issue in Mangle interacting with levers too quickly.
Fixed possibility of throwing pizza in the trash resulting in failure on Repair Chica.
Fixed an issue with the cupcake never reappearing in Repair Chica.
Added player height adjustment using left stick on oculus and left touchpad on vive.
Subtitles are stopped when audio is skipped in Mangle and Ennard levels.
Fixed an issue that could cause the Freddy mask to get stuck on the player's head.
Funtime Foxy will no longer clip through the wall.
In FNAF 1 through 3 the phone can now properly be muted.
In FNAF 1 Foxy will no longer attack after power outage.
Language Support (Patch 4)
Released on June 9, 2019, the language support is implemented, with:
Simplified Chinese
Traditional Chinese
Japanese
Korean
Brazilian Portuguese
Spanish
French
German
Russian
Arabic
Polish
Patch ? (August 24, 2019)
The image of the withered animatronic cast is seen in the TV screen upon pressing the Exotic Butters' button from the Prize Counter.
Patch ? (September 14, 2019)
A new Blacklight Mode level for the FNAF 2 mode is added, featuring all four withered animatronics.
The TV screen's image from the Prize Counter shows an image of Dreadbear's arm, teasing the upcoming Halloween DLC update.
Game Modes
Trivia
On March 11, 2019, a teaser, a portion of the box art for the game, was uploaded on Scott's website. Fans, however, soon realized that half of the animatronics from the teaser art were questionably traced from fan-made renders (noticeably Funtime Foxy and Spring Bonnie). A few hours later, Scott took the teaser down and sent an apology[9] and revealed some gameplay details about Help Wanted.[10]

The deleted teaser reveals hidden messages when brightened:
"Don't listen to them."
"We let something inside."
"It was an accident."
"Remember Jeremy."
The source code for Scottgames.com had a set of scrambled numbers and letters, which would reveal black and white images of the game. Seven images were found as a result, though one of them remained unrelated to the VR game itself.
In the trailer, Nightmare Fredbear had brown fur and a black top hat/bow tie, similar to Nightmare Freddy, rather than the yellow/gold fur and purple top hat/bow tie that he had in all other games, he was also missing his buttons on his stomach. According to Scott, this was because the trailer was made a long time ago, and the models were unfinished at the time, which explains Nightmare Fredbear's off color scheme.
This is the first title to be made in a game engine other than Clickteam Fusion 2.5, as Help Wanted is made in Unreal Engine 4.
This is the first title to have been developed by another company, rather than by Scott Cawthon.
This is the first game in the Five Nights at Freddy's series to be published on a console.
Scott Cawthon planned to have a website to advertise the fake company that help create the The Freddy Fazbear Virtual Experience, Silver Parasol Games, but decided not to do it because he did not what to blur the line between fact and fiction. [11]

This was still left in the game in early builds, however, resulting in somebody creating a fan-made website idea that featured a developer named Jeremy. This was debated on until Scott eventually disproved it.

This is the first game in the series to have subtitles, and is also the first game to have different language support as well.
The name of the game is now titled as simply Five Night's at Freddy's Help Wanted on digital shops due to a virtual reality system no longer being needed to play as of December 2019 with flat mode.
Screenshots
Hidden images
Miscellaneous
Covers
Trailers
References
Community content is available under
CC-BY-SA
unless otherwise noted.