Not what you were looking for? see Freddy (disambiguation).
"Fazbear Entertainment is not responsible for damage to property or person."
— Slogan removing them from any legal liability - Phone Guy, Five Nights at Freddy's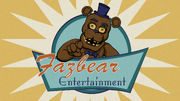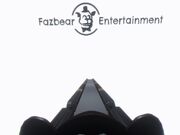 Fazbear Entertainment, Incorporated is the company that owns the establishments (namely pizza/entertainment venues) that players are employed under in many of the baseline Five Nights at Freddy's games. The company was founded and headed by Henry Emily and William Afton. According to the lore, the first of these establishments was Fredbear's Family Diner, but due to a tragic incident that happened there, it ended up closing down in 1983. In the same year of its closure, the owners decide to reform the place into Freddy Fazbear's Pizza. There is no known current owner of the company, as both of the former co-owners are now out of commission.
On the outside, they seem to be a well-known children's brand. But on the inside, they are a negligent, lazy, and greedy corporation and their company holds many dark secrets, some ranging back to their first year in operation. The company has been in and out of business a total of three times.
In Freddy Fazbear's Pizzeria Simulator, the player's career goal is to become a franchisee of Fazbear Entertainment, at least according to the voice of Tutorial Unit.[1]
Known Employees:
Henry Emily: The business partner with William Afton and the founder of the company, as well as the builder of the Classic Animatronics. Deceased.
William Afton: A technician and designer of the Funtime Animatronics, and the original co-owner of Fazbear Entertainment. He was a serial killer who was responsible for the horrific killing incidents that led to the company's infamy.
Mike Schmidt: A night guard who worked at the small-budgeted "Freddy Fazbear's Pizza" restaurant. He was there for a week before being fired for tampering with the animatronics, odor and general unprofessionalism. He was paid $120.50 on Night 6.
Jeremy Fitzgerald: A night-shift security guard who worked at the bigger pizzeria. He managed to survive the week and not get fired. He was paid $100.50 and then $20.10 for overtime. He was then moved to the day-shift.
Fritz Smith: A night-shift security guard who worked at the same pizzeria that Jeremy worked in after the former was moved to the day-shift. He managed to survive a night and got fired because of his odor and tampering with the animatronics.
Michael Afton: The eldest son of William Afton and a former technician at Circus Baby's Entertainment and Rental who later became the operator of Freddy Fazbear's Pizza Place. his main goal was to free his sister, Elizabeth Afton, from the rental facility. Deceased.
Phone Guy: A training tape maker and previous night guard. Deceased.
Kayla Stringer: Her title is Associate General Counsel in the Office of Legal Affairs. Her name appears signed in an E-Mail to Anna Kwemto in Five Nights at Freddy's AR: Special Delivery requesting she and her team cease work on their contracted project.
Luis Caberera: He is an IT worker for Fazbear Entertainment who's in charge of monitoring activity on the employee personal internet. He talks to Vanessa in a flirtatious way while also bringing up concerns about her searches.
Nora: She is a disgruntled R&D member often frustrated by her work. The epitome of that feeling is when she is asked to make a budget for replicating the Mangle.
Tristan: He is a member of the Compliance Team who is very stressed by the impossible deadlines and impatience from marketing.
Vanessa A.: The Senior IT Representative and current security guard at Freddy Fazbear's Mega Pizzaplex. She seems to look up strange things such as "how long can a human stay conscious after being sawed in half", "how to induce compliance", and the word "help".
Trivia
During the Completion Ending of Freddy Fazbear's Pizzeria Simulator, the narrator, Tutorial Unit, mentions that Fazbear Entertainment has been dissolved and is now out of business. However, the accuracy of this statement cannot be ascertained, as the company appears to still exist in Five Nights at Freddy's: Help Wanted, as well as subsequent titles in the Five Nights at Freddy's series.

It is possible that the rights to the brand name were simply purchased by another company.
References
↑ "We're talking about becoming a Fazbear Entertainment franchisee. That's right, restaurant ownership and management. Sure, it's a lot of money to invest, but everyone is doing it, and that means it's safe and lucrative. With your initial investment, you'll receive everything you need to get started including: a small room, some tables, and electricity. But don't forget about the money you have leftover after buying your franchise package. Use it to decorate, buy a stage, buy attractions and animatronics, and much, much more. Now let's take look at a few things that will help you get you started as a Fazbear Entertainment franchisee such as: Atmosphere, making sure your establishment has an inviting atmosphere is essential to bringing in new customers." - Tutorial Unit, Freddy Fazbear's Pizzeria Simulator